(CNN) – An Amtrak passenger train on its first trip on a new service route derailed Monday morning near DuPont, Washington, spilling 13 cars off an Interstate 5 overpass and killing several people, according to the spokesman for the Pierce County Sheriff's Office and the Washington State Patrol.
All the deaths were contained to the train, said Ed Troyer, the Pierce County Sheriff's Office spokesman, adding that some of the rail cars were not yet safe to search.
"We know that there's nobody alive in them at this point, but there are some other fatals that we are probably going to find," Troyer said. "We just don't know until they can shore up those train cars and get in there and search them."
Troyer said there were "multiple fatalities" but couldn't provide a precise number in the deadly Amtrak derailment.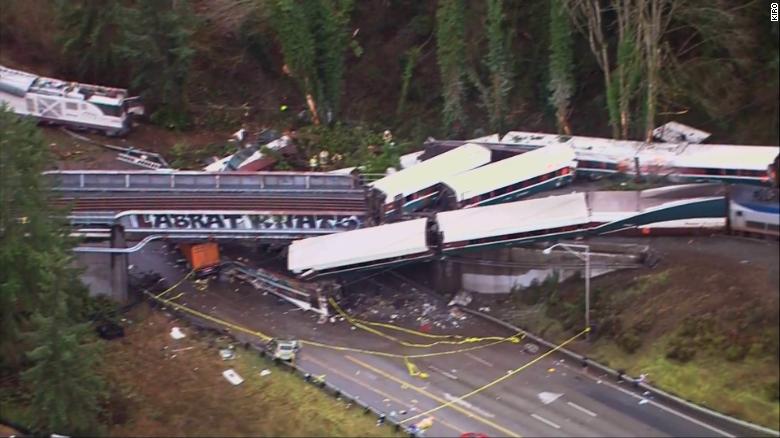 For the latest updates, click here.