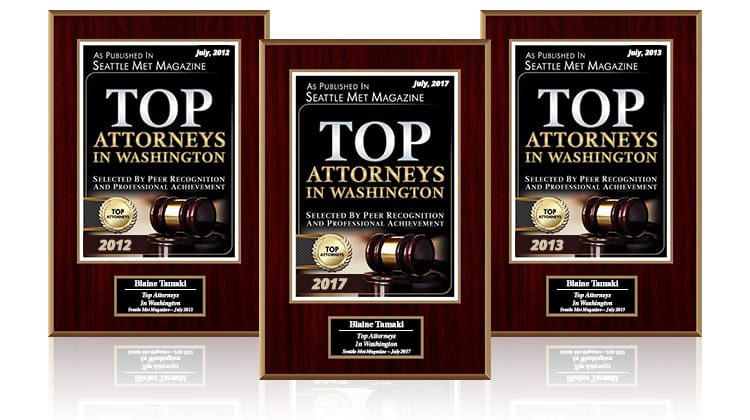 DECADES OF SUCCESS IN PERSONAL INJURY LAW
Tamaki Law was founded by Blaine Tamaki in 1994, establishing his own personal injury law firm with the help of his paralegal, Deb Ward. Today, Tamaki Law employs 6 lawyers, 9 support personnel, and operates three law offices in Washington, located in Yakima, Kennewick, and Bellevue.
The law firm handles cases throughout Washington State and across the United States, with major cases in Montana, New Mexico, California, and South Dakota, through association with other local counsel.
Tamaki Law provides experienced representation in the areas of personal injury, auto and trucking collisions, sexual abuse, wrongful death, insurance bad faith, and medical malpractice. The attorneys and staff at Tamaki Law are committed to providing quality, individualized service to their clients.
MAJOR SETTLEMENTS
Tamaki Law has set nearly every major settlement record in Central Washington and many statewide records including being one of the leading firms in settling a $167.3 million case against the Jesuits on behalf of Native American children abused at residential boarding schools; a $12 million medical malpractice case; a $6.55 million State DSHS case; and a $6.4 million State DOC case.
Give us a call or fill out our contact form online if you think you may have a case.
Contact Us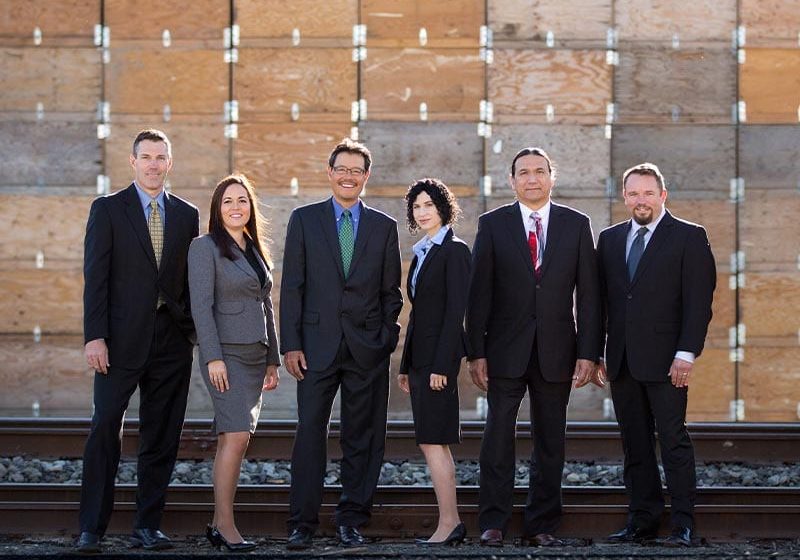 A MISSION OF HONOR & INTEGRITY
We will honor our promises and provide timely service. We shall treat everyone with respect, dignity and compassion regardless of social class, gender, race, or disability. We will demonstrate professionalism and poise under pressure and stress. We will help each other as partners and teammates. We will be committed to excellence in everything that we do. We will build a team to be the very best at what we do.
We accept the enormous responsibilities and stressful duties of litigation: prioritization, meticulous preparation, careful organization, and adherence to deadlines. However, our goal is to always control our practice rather than have our practice control us.
Our economic interests will be governed by our contracts and also by our sense of fairness and our skills.
As we pursue our mission, we hope and pray that by helping our clients, we also help ourselves, the community, and the world at large in becoming a more just place.
CHALLENGING LEGAL CLIMATE
In corporate America, the insurance industry is highly profitable and powerful. Their profits are maintained by denying claims or paying as little as possible to those who have been harmed. Their profits are used to lobby our lawmakers to support laws that tip the scales of justice in their favor versus the injured. In court, insurance companies often succeed where individuals are not well-represented by tough, aggressive and experienced civil trial lawyers.
At Tamaki Law we challenge insurance companies and corporations by providing passionate representation for the injured. No matter how straightforward a case may seem, every case is hard fought by insurance companies. We have been there before.
We have fought and won against insurance companies and negligent corporations — and we could be fighting for you.