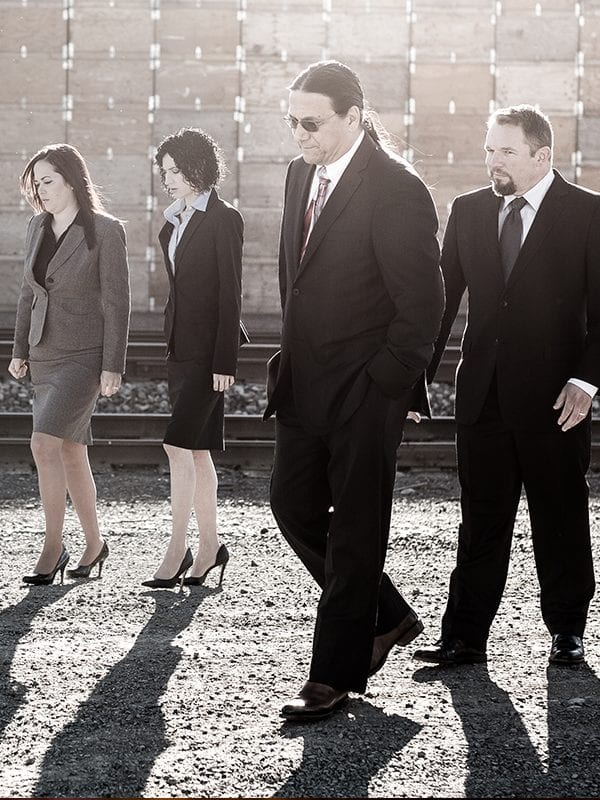 Washington Personal Injury Lawyers
Fighting on Behalf of Our Clients Since 1994
If you sustained an injury or developed an illness due to another person's negligent actions, do not hesitate to call Tamaki Law immediately. You might be entitled to compensation for the losses you suffered. We can review the circumstances of the incident and advise you about the available legal options to hold the negligent party liable. You should not be financially responsible for your medical care, surgical costs, prescription medications, and other expenses if your actions didn't contribute to your injury in any way.
When you're injured in a car crash, at work, or on someone else's property, you could face long-term complications. The injury you suffered might lead to disability, requiring daily assistance to perform everyday tasks. If you're suffering from chronic pain or loss of mobility, it can diminish your quality of life and disrupt your daily routine.
At Tamaki Law, our Washington personal injury lawyers understand the adverse effects of getting hurt in an accident or from dangerous conditions. You probably feel disoriented and in shock. You don't know the steps you should take next or how you're going to afford your treatment. The expenses incurred following a personal injury can cause financial strain and lead to massive debt.
You won't have to face this devastating experience alone. We will be there for you every step of the way to provide the support and guidance you need. You can depend on our legal team to advocate for your rights and work hard to try to recover the maximum available compensation. We understand the importance of receiving the money you're owed from the at-fault party. They were responsible for your injuries and should suffer the consequences of their wrongdoings.
Call Tamaki Law at (800) 801-9564 right now for a free consultation to discuss your case and learn about the services we provide.
Decades of success in
personal injury

law

Tamaki Law was founded by Blaine Tamaki in 1994, establishing his own personal injury law firm with the help of his paralegal, Deb Ward. Today, Tamaki Law employs six lawyers, nine support personnel, and operates three law offices in Washington, located in Yakima, Kennewick, and Bellevue.

The law firm handles cases throughout Washington State, Oregon, Idaho, New Mexico, California, and Montana, and throughout the United States through association with other counsel.

Tamaki Law provides experienced representation in the areas of personal injury, auto and trucking collisions, sexual abuse, wrongful death, insurance bad faith, and medical malpractice. The attorneys and staff at Tamaki Law are committed to providing quality, individualized service to their clients.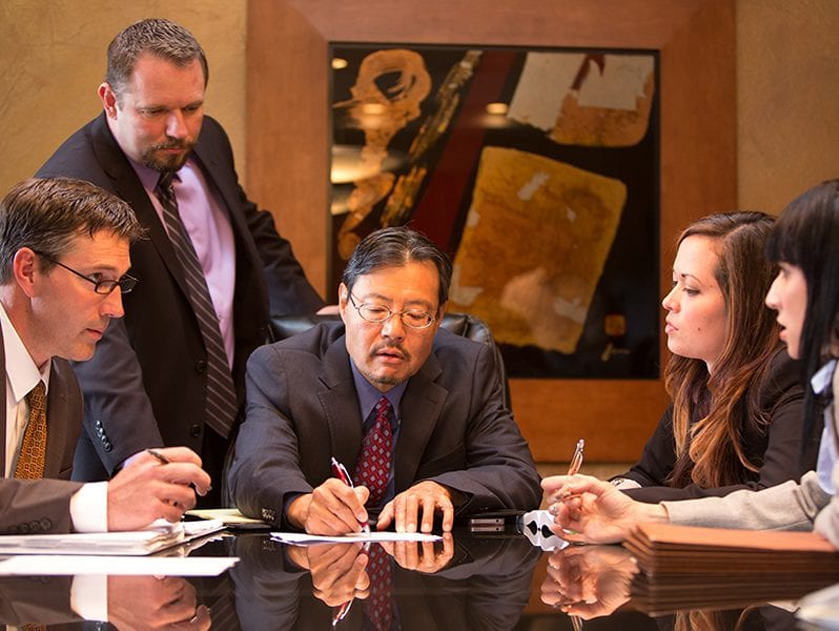 What Makes
Tamaki Law
Special?

We Know
Personal Injury Claims
When it comes to personal injury claims, you won't find a more knowledgeable team.

We Work as a Team
We're constantly working together for the best interests of our clients.

We Only Accept Cases
We Believe In.
When it comes to personal injury claims, you won't find a more knowledgeable team.

We Don't Get Paid
Unless You Do.
We're constantly working together for the best interests of our clients.

We are Diverse
Our firm's diversity empowers us to understand multiple points of view to help our clients.
Why Tamaki?
Why Choose
Tamaki Law?
With over 100 years of combined legal experience, our Washington personal injury lawyers know what it takes to resolve personal injury cases. We're not afraid to stand up to intimidating insurance companies and aggressively negotiate for the full and fair settlement our clients deserve. We also are fully prepared to file a lawsuit and take your case to court if necessary.
Tamaki Law will often collaborate on an accident victim's case to reach a favorable outcome. Some matters are complicated and require extensive research and investigation. We work as a team, and we can develop the right legal strategy to meet our client's needs.
We have been recognized by prestigious organizations, such as the Washington State Association for Justice, and several of our attorneys have been designated "Super Lawyer" or "Rising Star" by Washington Law & Politics. We also hold a 10.0 Superb rating from Avvo, the highest rating a law firm can receive.
We use our legal knowledge to give back to our community and keep Washington residents safe. We support various charities and organizations, such as Survivors Network of those Abused by Priests (SNAP), Voices for Children Foundation in Yakima, and Tri-City Youth Choir, to name just a few examples.
Testimonials
I can not speak highly enough about Tamaki law. I hired them to help me fight an insurance company after an auto accident that was not my fa…
---
Kelcy
The law firm helped is thru a very difficult loss. They always had our best interests at heart. We are very grateful and recommend them….
---
Andres Heredia Pulido
Tamaki law is the supreme and unsurpassed Law Firm with the most committed lawyers that go above and beyond for their clients. I was referre…
---
Vercetti Rare
Megan Hale and Deb Ward worked tirelessly for me when I was rear ended by a driver with no insurance. They always responded the same day to …
---
Carrie Osorio
Had the best service from Atty. Blaine Tamaki and assistant Deb Ward in taking care of my claim. They were very thorough and efficient in ha…
---
Teresita Strew
Megan Hale and Deb did a fantastic job for me as they represented me ethically and professionally through the whole process . They took a lo…
---
Michael Flascher
I'm very satisfied with service and outcome at Tamaki Law. Staff consistently courteous, friendly, knowledgeable and efficient. I felt a lot…
---
Harv Leavitt
He a wonderful attorney came out took pickers before n after n got me a great settlement every 5 years. Or I'd just got 1 lump sum he awseom…
---
Lisa Kelly
No one wants to be in an accident, I know I had different plans that day. I do know one thing, I am truly thankful Tamaki Laws' Megan Hale…
---
Ryan Bloomeld
Megan Hale went beyond my expectations and did a wonderful job in my personal injury claim. I would highly recommend Megan to anyone!! She i…
---
Linda Hall
Fought TIRELESSLY for me in my lawsuit. I am am so grateful for them!! They stood up for me and helped give me my life back giving me the co…
---
Geoff Hayes
Being represented by Tamaki Law was one of the best decisions I have made in my life. Having them handle my case allowed me to focus on heal…
---
Otis Jackson
This legal team was fantastic with their work. They gave me the condence of completely leaving the case in their hands which allowed to me t…
---
Israel Davis
I engaged Jeff Kreutz at Tamaki Law to assist me with a personal injury civil lawsuit in 2018-2019, and I'm glad that I did. Jeff and his co…
---
Christopher Orndorff
Was in a bad car wreck and Tamaki Law helped take away all the stress related to the accident. Reassured my wife and I along the way, and go…
---
Jim Gonzales
Jeff Kreutz did a fantastic job and helped me through a tough time allowing me to focus on my family while he took care of the stress and pa…
---
Sunny Dawsey
I have really appreciated how patient Jeff Kreutz has been with us. What we are going through has been very stressful. Having Jeff and Tamak…
---
Macky Henderson
Jeff Kreutz is extremely professional and helpful. We are so grateful to have his expertise and knowledge to help us through a very challeng…
---
Alicia Sorensen
They made everything so easy and everyone was so nice. I can't believe how simple they made everything!…
---
Chasity Hancock
I would say doing what they do best…
---
Mike Criss
Amazing staff. Amazing results. Very Professional with the guidance and assistance. I am Very Pleased with the outcome. Tamaki Law allowed m…
---
Noé Garcia
Great people will go back if needed….
---
Bailey Herron
Jeff was very understanding and gave me information in a timely matter. Very grateful for Tamaki law to give me some closure to the help I w…
---
Shantel Garcia
Thank you so much for being there. Their level of professionalism, intelligence and experience resounds with them…
---
Ryan Bloomfield
They work hard in helping their clients, I highly recommend anyone looking for attorney to try them out….
---
Tina Garcia
Hats off to Tamaki Law! For 2 years, Megan and Isabel represented my husband's case with care and a professionalism that is so rare. Not onl…
---
Amanda Thompson
Very knowledgeable, forthcoming with information. No surprises here, they tell you exactly what to expect. Very very happy with my experienc…
---
Mike Miller
They made everything so easy and everyone was so nice. I can't believe how simple they made everything!…
---
Chasity Hancock
They seem good they are working an accident case for my wife…
---
Nathan Preston
Compensation You Could Recover in a Personal Injury Case
You can seek compensation for your past and future losses when you file an insurance claim or lawsuit. These losses might include:
Medical Bills
Pain and Suffering
Emotional Distress
Lost Wages
Lost Earning Capacity
Damage to Personal Property
Loss of Consortium
Disfigurement
Loss of Enjoyment of Life
If you choose to sue the negligent party for the losses you suffered, you must observe the statute of limitations. This is a strict timeframe for filing a lawsuit in court. Generally Washington enforces a three-year statute of limitations. That means you must initiate your case within three years of the injury or incident. Once this deadline passes, you could lose your right to seek compensation. Every claim should be analyzed on a case by case basis regarding the statute of limitations because there are exceptions to the three-year statute of limitations.
Do I Need to Hire a Personal Injury Lawyer?
You should not consider handling your case without hiring a lawyer. Studies have shown that represented accident victims typically receive higher compensation than individuals who take on their case alone. If you're worried about the cost of retaining legal services, you should call Tamaki Law immediately.
Our Washington personal injury lawyers take cases on a contingency fee basis. That means we don't charge upfront fees or costs. You won't have to pay our legal fees unless we secure compensation for you. If we lose your case, you'll never owe us money.
When you hire a lawyer after an accident, you won't face the burden of confusing paperwork, accident investigations, or evidence collection. We can take care of everything on your behalf so you can focus on recovering from your injuries.
Lawyers
Meet the

Attorneys
Over the years, our team of personal injury lawyers has consistently been recognized by top institutions in the industry for excellence when it comes to both case victories and client satisfaction. We're proud to have achieved the recognition of our peers, time and time again.
Meet our all lawyers
Contact
Us
Tamaki Law will treat you as a priority and provide the personalized attention you deserve from the second you walk into our office. We believe in open and honest communication with our clients. You will have a dedicated team on your side until the end of your case.
We have office locations in Yakima, Bellevue, and Kennewick to serve injured accident victims. Call Tamaki Law at (800) 801-9564 for a free consultation with one of our Washington personal injury lawyers if someone's negligence caused your injury or illness.