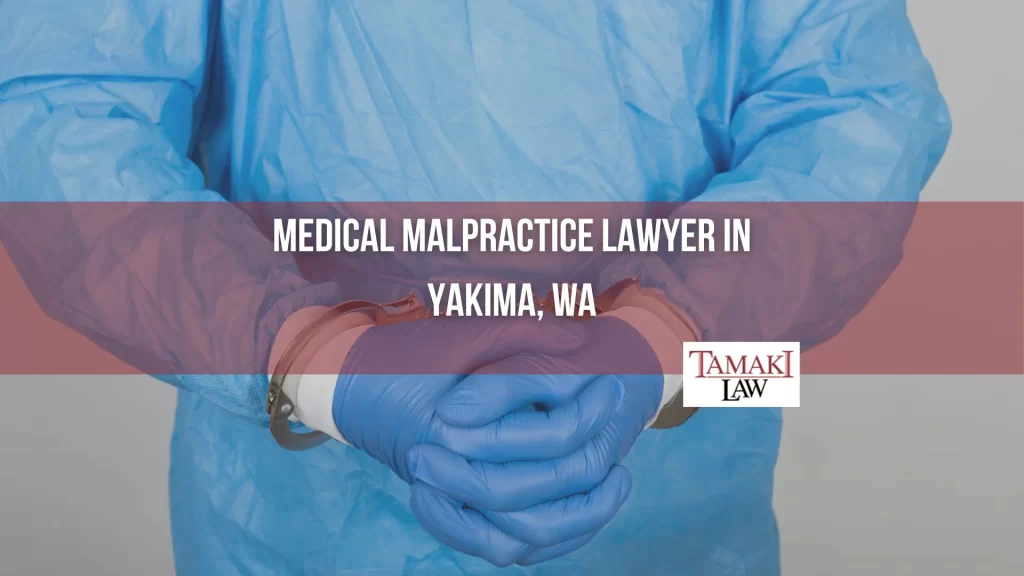 Doctors and hospitals in Yakima frequently work medical miracles, but healthcare workers are also human beings who sometimes make mistakes. These mistakes can lead to devastating injuries for patients, and these injuries often have permanent effects. Furthermore, the cost of treating medical malpractice injuries can quickly drain your finances, leaving you in dire straits.
The Yakima medical malpractice attorneys at Tamaki Law understand the complexities involved in these cases and are prepared to help you fight for fair compensation. We have more than 100 years of combined legal experience and know what it takes to win complicated cases. Our legal team will handle all the legal work in your case so you can focus on your medical treatment and other matters. You don't owe us any fees unless you recover compensation for your injuries, and you can contact us anytime for a free case review.
Common Examples of Medical Malpractice in Yakima
Some of the most common medical malpractice cases we see in Yakima include:
Misdiagnosis: Misdiagnosis or delayed diagnosis can occur when a healthcare provider fails to properly diagnose a medical condition, leading to delayed or incorrect treatment. This can result in serious harm, permanent disability, or even death.
Surgical errors: Surgical errors can occur when a surgeon or medical staff member makes an error during a surgical procedure, such as operating on the wrong body part, leaving surgical instruments inside the patient, or causing damage to internal organs.
Medication errors: Medication errors can occur when a healthcare provider prescribes the wrong medication or dosage, fails to monitor a patient's medications properly, or fails to consider potential drug interactions. This can result in serious harm, including allergic reactions, organ damage, or even death.
Birth injuries: Birth injuries can occur when a healthcare provider fails to monitor the mother and baby properly during childbirth or when delivery is delayed. This can result in serious harm to the baby, including cerebral palsy, brain damage, or nerve injuries.
Anesthesia errors: Anesthesia errors can occur when a healthcare provider administers too much or too little anesthesia during a procedure, fails to monitor a patient during anesthesia properly, or fails to consider potential drug interactions. This can result in serious harm, including brain damage, heart attack, or even death.
How to Prove Medical Malpractice in Yakima
Unlike in other personal injury cases, showing how a doctor made an error is not enough to win a medical malpractice case. To win a medical malpractice case in Yakima, you must prove that your doctor, a healthcare facility, or another medical professional caused your injuries and that their actions did not meet the medical standard of care. Essentially, you and your lawyer must prove that the liable party's actions do not align with what another doctor with similar training and experience would have done in a similar situation. That's a high bar to clear, which is why many medical malpractice cases rely on testimony from expert witnesses. When choosing a medical malpractice lawyer, ask them about their history with these cases and whether they have previously worked with medical experts.
Steps to Take if You Suspect Medical Malpractice in Yakima, WA
The steps you take early on in a medical malpractice case can have a significant effect on the case's outcome. Here's what you need to do if you suspect you have sustained injuries from medical malpractice:
Seek medical attention: If you are experiencing any symptoms or injuries, it is important to seek medical attention immediately. Your health and well-being should be your top priority.
Keep records: Keep records of all medical bills, treatments, and prescriptions. This information will be necessary for calculating damages in your medical malpractice case.
Preserve evidence: Preserve all evidence, including medical records, lab results, and any physical evidence related to your injury. This can include medical devices or other objects used during the procedure.
Contact a medical malpractice lawyer: Contact our experienced team in Yakima to discuss your legal options. We can help you understand the legal process and work to protect your rights.
Do not speak with insurance companies: It is important to avoid speaking with insurance companies until you have consulted with a medical malpractice lawyer. Insurance companies may attempt to settle your case for less than you deserve and may use anything you say against you.
What Is the Statute of Limitations for Medical Malpractice Cases in Yakima, WA?
The usual statute of limitations for Yakima personal injury cases is three years from when the injury occurred. However, medical malpractice injuries are not always immediately apparent, and many people do not notice these injuries for weeks or months after a doctor's mistake. Situations like this are why the Discovery Rule exists.
The Discovery Rule is a legal doctrine that gives plaintiffs additional time to file a personal injury lawsuit if they do not immediately discover their injuries. It basically says that plaintiffs have three years from when they discover or reasonably should have discovered their injuries to file a lawsuit. While the Discovery Rule might give you extra time to file a lawsuit, the rule does not apply in all cases, so make sure you speak to a personal injury lawyer right away.
Compensation Available in Yakima, WA Medical Malpractice Cases
By working with an experienced Yakima medical malpractice lawyer, you can recover compensation for:
Medical bills, including the cost of future treatment
Lost wages
Reduced future earnings
Physical pain
Emotional distress
Diminished quality of life
How to Choose a Medical Malpractice Lawyer in Yakima, WA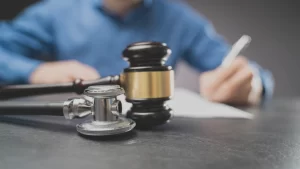 Choosing the right medical malpractice attorney is a critical decision that can have a significant impact on the outcome of your case. Here are some tips for selecting a Yakmia medical malpractice attorney:
Look for experience: Medical malpractice cases are complex and require a high level of expertise. Look for an attorney who has experience handling medical malpractice cases.
Check their track record: Look for an attorney with a proven track record of success in medical malpractice cases. Check their website or ask for references to see examples of their past cases and outcomes.
Consider their resources: Medical malpractice cases often require the use of medical experts and other resources. Look for an attorney with the resources and network to investigate your case thoroughly.
Evaluate their communication style: You want an attorney who will keep you informed and updated throughout the legal process. Look for an attorney who communicates clearly and regularly.
Consider their reputation: Look for an attorney who has a good reputation in the legal community. Read reviews or ask for recommendations from other attorneys or past clients.
Check their credentials: Look for an attorney licensed to practice law in your state and who has the necessary credentials to handle your case.
Contact a Yakima, WA, Medical Malpractice Attorney Today
Our Yakima personal injury lawyers know how challenging these cases are and will aggressively protect your rights. We're ready to start work on your case at your earliest convenience. Call us today at (509) 248-8338 or visit our contact page for a free consultation.
Related Posts: