Kennewick Sexual Assault Lawyer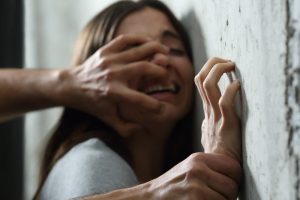 When you've been sexually assaulted, your life is changed. The resulting emotional and physical harm can lead to life-altering changes in your life. While no amount of money can give you back what you lost during a sexual attack, you deserve as much justice as possible. Part of that justice can come through a personal injury lawsuit.
The Kennewick personal injury lawyers of Tamaki Law, we have experience handling personal injury claims related to sexual assault. If you were sexually assaulted, you could seek compensation for your injuries and losses. We can help you pursue maximum compensation in your case.
To discuss your legal options, call us at (509) 783-8333 or contact us online for a free and confidential case evaluation.
Why You Should Retain a Personal Injury Attorney After Your Sexual Assault
You deserve to take time to heal from assault while getting compensation for your losses. While you focus on healing, the sexual assault lawyers of Tamaki Law can advocate for your rights in a personal injury lawsuit. We can help you by:
Investigating your case: Our attorneys have the resources and the ability to investigate your case. During our investigation, we will try to establish all potentially liable parties so that you can seek justice from everyone who negligently failed you.
Evaluating the value of your claim: During our investigation, we will review the impact that the assault has had on your life. This will include reviewing your medical bills, lost wages, and pain and suffering. Using that information, we will help determine the value of your case so we can send a demand letter for maximum compensation.
Communicating with the other parties on your behalf: You should not have to deal with the people who hurt you, so we can do it for you. All communications concerning your case can be filtered through us, so you can focus on healing.
Negotiating a fair settlement: We will fight for your best interests while negotiating for a fair settlement. This can include fighting for the maximum compensation available for your case.
Representing you in court: If a fair settlement cannot be reached, we can represent you in court. During the court proceedings, we will draft and file legal documents on your behalf, present evidence, and make persuasive arguments for maximum compensation.
Providing emotional support and legal guidance: We understand that the aftermath of a sexual assault can be emotionally and physically challenging. The legal process can add additional anxiety and trauma to an already stressful situation. At Tamaki Law, we can provide the support and guidance you need by helping you feel more secure and confident throughout the legal process.
While you are not required to hire a personal injury attorney for a sexual assault claim, it is recommended. An experienced attorney can provide valuable legal expertise, access to resources, negotiation skills, and courtroom experience, all of which can increase your chances of a successful resolution of your claim and make a substantial difference in your case.
Types of Sexual Assault Claims We Handle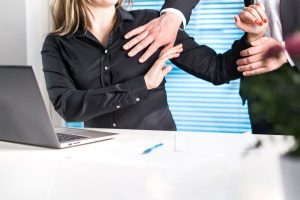 Personal injury claims related to sexual assault can take many different forms, and the specific claim will depend on the circumstances of the assault and the injuries sustained. However, some of the most common types of personal injury claims for sexual assault are:
Intentional tort claims: In an intentional tort claim, the perpetrator must have intentionally caused harm to you. For example, you may have a valid intentional tort claim if the perpetrator intentionally touched you inappropriately without your consent.
Negligence claims: In a negligence claim, the perpetrator must have had a duty to care for you, breached that duty, and caused you harm. In the case of sexual assault, this may involve claims that a school or institution failed to provide adequate security or supervision, allowing the sexual assault to happen. Negligence claims in relation to sexual assault could also be against a property owner who failed to maintain a safe environment.
Premises liability claims: A premises liability claim may be the type of case to file when the assault resulting in your injuries occurred on someone else's property. We could file this type of case if a property owner failed to provide adequate security measures, such as lighting or security cameras, that could have prevented the assault. Premises liability claims may also include claims that the property owner failed to warn you of known dangers, such as a history of assault in the area.
These are just a few examples of the types of personal injury claims that can arise from a sexual assault. Each case is unique, meaning the specific type of claim you have will depend on the circumstances of your case. If you have been sexually assaulted, it is essential that you consult an experienced sexual assault attorney who can help you determine the right type of claim for your situation.
Recoverable Compensation for Kennewick Sexual Assault Claims
An experienced sexual assault attorney can help you pursue compensation for the losses you suffered through a personal injury claim. Some common forms of compensation you can seek include:
Medical expenses, including the cost of ambulance rides, hospital stays, and psychological therapy
Lost wages if you were unable to work because of the assault or the impact of the assault
Pain and suffering, both mental and physical
Important Steps to Take After Being Sexually Assaulted
Being sexually assaulted is a traumatic experience, and knowing what to do next can be overwhelming. However, some steps you should take after a sexual assault are:
Seek medical attention: Your first priority should be to seek medical attention. They will document any injuries and provide necessary medical care. The medical records they create can be used to build a strong case.
Report the assault: You should also report the sexual assault as soon as possible. This will help you file a police report, which can be useful evidence for your personal injury claim.
Preserve evidence: Try to preserve all evidence related to the assault. This evidence can be used during your personal injury case.
Seek counseling: Sexual assaults are traumatic, and counseling can help you deal with the emotional aftermath.
Gather information: Keep track of your medical bills, counseling bills, and other expenses related to the assault. This information can be used to support your compensation claim.
Consult an attorney: Consulting a personal injury attorney who has experience handling sexual assault cases can make a difference in your case and make it easier for you to manage.
Contact Tamaki Law Today for Help
The Kennewick personal injury attorneys of Tamaki Law aim to provide clients with the support and guidance they need. We have helped clients recover millions and are ready to help you get the compensation you deserve.
To discuss your legal options in a free consultation, call us today at (509) 783-8333 or contact us online.