Did you or a loved one suffer severe injuries or a worsening illness due to a doctor, surgeon, anesthesiologist, nurse, or another healthcare provider's negligence in Kennewick?
Suppose you were injured because of a medical professional's careless actions or inaction. In that case, you might be wondering how you'll pay for corrective treatment or the losses you've incurred or will incur due to your injuries. Healthcare professionals must provide a certain level of care to their patients. When they fail to provide that level of care, injuring someone, the injured patient could seek.
Why Do You Need a Medical Malpractice Attorney?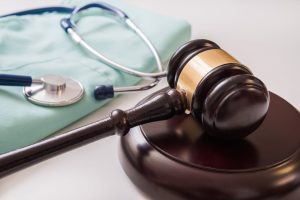 Medical malpractice lawsuits are highly complex because of the medical nature of the claims and the variety of parties that may be involved. For example, if a doctor acts negligently during surgery with the help of a nurse, the parties to the case may be the doctor, the nurse, the hospital, and their respective medical malpractice insurance companies.
Having an experienced medical malpractice attorney who understands the laws surrounding medical malpractice can significantly affect the compensation you receive. A skilled and knowledgeable attorney will focus on getting the victim of medical malpractice as much compensation as possible for their losses. At Tamaki Law, we will reduce your stress by helping with the following:
Evaluate the fair value of the medical malpractice claim
Handle communication with opposing parties
Gather and preserve evidence related to the medical malpractice claim
Assess the fair value of the claim
At Tamaki Law, we understand how stressful and difficult it can be to be injured by someone you trusted to help you. So let us help you by focusing on the medical malpractice lawsuit while you focus on recovering from your injury.
Causes of Medical Malpractice
In Washington, a plaintiff must establish at least one of the following to show that there was medical malpractice.
The healthcare provider failed to follow the accepted standard of care for the medical activity being performed;
The healthcare provider promised that the patient would not suffer the resulting injury;
The injury results from a medical procedure the patient or their representative did not consent to.
A study performed by the Washington State Office of the Insurance Commissioner (OIC) found that some of the most medical malpractice cases involve:
Surgical errors – There are a variety of surgical errors that a surgeon could make, such as operating on the wrong area of the body, performing the wrong type of surgery, using the wrong surgical instruments, leaving foreign objects in the patient's body, and improper administration of anesthesia. Surgical errors can result in nerve injuries.
Misdiagnosis – Sometimes, physicians fail to diagnose patients with the correct illness or disease. For example, a doctor may diagnose someone with a head tumor with a migraine.
Failure to diagnose – Physicians may fail to diagnose a patient's condition, meaning the patient is sent home because the doctor does not think anything is wrong when they have an illness or disease. Failure to diagnose can have serious consequences for the patient.
Improper management – Supervisors are required to ensure they train and monitor their staff. Suppose a supervising healthcare provider's subordinate makes a mistake that the managing professional should have caught but didn't because they were not properly supervising their subordinates. In that case, they may be liable for medical malpractice.
Failure to treat – Physicians sometimes fail to perform the correct tests or fail to refer patients to specialists when the standard level of care requires it. Failing to treat a patient can cause an injury could be catastrophic.
What is the Statute of Limitations for Medical Malpractice Lawsuits?
Contacting a medical malpractice attorney as soon as possible after being injured by a healthcare provider is essential to ensure that the claim is filed within the required timeframe. For example, in Washington, you have three years from the time you were injured to file a medical malpractice lawsuit against a healthcare professional or entity.
If you do not find out that a healthcare provider caused the injury until after the statute of limitations has expired, you will have one year from the time you knew or should have known that the injury was caused by medical malpractice.
However, regardless of when you find out who caused the injury, a medical malpractice lawsuit must be filed within eight years of the injury unless there was fraud, intentional concealment, or the presence of a foreign object in your body. The time constraints on medical malpractice lawsuits can be confusing. Contacting an experienced medical malpractice attorney will give you the best chance of preserving your rights.
Compensation in Medical Malpractice Claims
T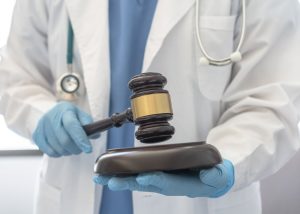 here are two categories for damages in medical malpractice cases, economic and non-economic compensation. Economic compensation refers to your tangible financial losses caused by a healthcare professional's negligence. This compensation can include the following:
Past and future medical expenses – Medical expenses will be calculated by reviewing the medical bills incurred. To determine future medical expenses, an experienced attorney will contact an expert witness who can review the injuries and determine the necessary medical treatments.
Lost wages and earning capacity – Lost wages are relatively easy to calculate because the individual's salary is known, and determining the hours of work missed from the injury can be easily calculated. Reduced earning capacity is more difficult to calculate because it depends on the raises and promotions the injured party would have received if they were not injured.
Non-economic compensation is more difficult to calculate because it is subject to how the injured party reacts to the injury, making it harder to measure. Non-economic compensation can include:
Pain and suffering
Emotional distress
Loss of enjoyment of life
An experienced medical malpractice attorney could review the facts of the case and the impact the injury has had and will have on your life to determine how much compensation the at-fault party might owe you.
Contact Us Today
If you or a loved one have been the victim of medical malpractice, you deserve justice. At Tamaki Law, our Kennewick injury attorneys understand the emotional and financial toll this experience can take on you and your family. Don't let the negligent actions of a healthcare provider or facility impact your future. Our attorneys will fight for your rights and seek the compensation you deserve. Trust in our experience and let us shoulder the burden of the legal process, so you can focus on healing. Contact us by phone at (509) 783-8333 or online for a 100% free consultation.