If you were injured because of someone else's carelessness, you might be thinking about or already negotiating a settlement agreement with the at-fault party's insurer. So naturally, you might wonder, how are injury settlements paid out? Well, that depends on the agreement itself. For example, you may receive a one-time lump sum payment or multiple payments over a specific timeframe, which could be reduced by the money owed in connection to the injury.
What Is a Personal Injury Settlement?
A personal injury settlement is a legally binding agreement between two parties. The injured party usually receives compensation for injuries caused by the other person's negligence. For example, if you were injured in an accident covered by someone else's insurance, an experienced attorney will try and negotiate a settlement agreement with the at-fault party's insurance to cover your losses, such as:
Medical expenses
Lost wages
Pain and suffering
Other out-of-pocket expenses
A settlement agreement is an excellent way to avoid the cost of a trial. Rather than going to court and letting other people determine your compensation, the at-fault party will pay a mutually agreed amount.
Methods for Receiving Settlement Payments
There are two methods by which insurance companies may pay out settlement payments. An experienced attorney will ensure that the payment method is defined in the settlement agreement. The two methods are:
Lump sum – A lump-sum payment is a single payment in the amount agreed upon made by the required payment date that should be outlined in your settlement agreement.
Installment payments – Sometimes, a party may need to make installments over a specific timeframe. These payments can be weekly, bi-weekly, monthly, etc. The dates the installment payments are owed and the amount of each payment should be described in detail in your settlement agreement.
The method that the parties agree to may depend on the financial status and ability of the party making the payment. For example, if the paying party is an insurance company, they may be able to afford a lump-sum payment. On the other hand, if the at-fault party is an individual who lives on a fixed income, they may need to make installment payments because they do not have the funds to make a lump sum payment.
What Happens After You Reach a Settlement Agreement With the At-Fault Party?
Once a settlement is verbally reached, don't expect to receive your compensation immediately. Instead, you should expect the following:
Execution of a release – Generally, as part of the settlement negotiations, your attorney and the opposing attorney will agree to settlement terms and release in exchange for the settlement compensation. A release confirms that the injured party waives their rights to any further claims concerning the accident, meaning you cannot file a lawsuit claiming more losses from the accident in the future. Therefore, the paying party likely won't be willing to send the funds until both parties sign the release.
Your attorney will receive the settlement check – Typically, settlement funds will be sent to your attorney and placed into a trust account. The funds will remain in the trust account until all liens are resolved.
Resolve liens – Before an injured party may receive their portion of the compensation, you must resolve any liens on the settlement funds. In a personal injury case, a lien may be something like a medical lien which requires you to pay outstanding medical bills connected to the injury before compensation is distributed.
Distribution of compensation – Once all the above steps are complete, your attorney will distribute the settlement funds to you minus the bills they were required to pay with those funds.
What Costs Will Reduce Your Personal Injury Settlement Amounts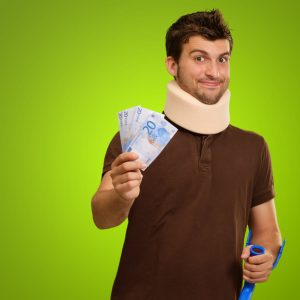 A settlement agreement will usually cover all costs associated with the injury you have already incurred or may incur in the future. As a result, if there outstanding bills connected to the settlement, they may reduce the amount of money you receive. Such bills and fees include:
Medical liens
Attorney fees
Income tax if a portion of the settlement funds counts as taxable income
Other bills associated with the personal injury claim
Contact an Experienced Washington Personal Injury Lawyer
If you've been injured due to someone else's carelessness, the Washington injury lawyers at Tamaki Law will be here to help. Our dedicated lawyers and support staff are committed to providing personalized, compassionate service to ensure you receive the justice you deserve. Don't let an injury or injustice go unanswered. Contact Tamaki Law today, and let us fight for you. Call us at (800) 801-9564 or contact us online to discuss your legal options during a free consultation.
Related Posts;
Personal Injury Case Checklist
How to File a Personal Injury Lawsuit