Bellevue Sexual Assault Attorneys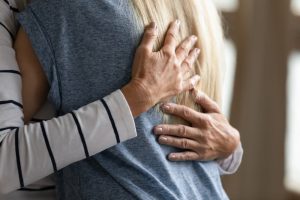 Being the target of sexual assault is one of the most devastating and traumatic experiences an individual can undergo. After it happens, you may feel an intense array of shifting emotions. You may also have tremendous difficulty knowing who to trust, including yourself. When you are in this situation, you may wonder whether there is any possible way of recovering from such a terrible experience.
The compassionate and dedicated sexual assault attorneys of Tamaki Law know that recovery is possible. We have helped many brave clients navigate the complex path toward recovery, and we will do the same for you. We commit to helping you seek the justice you deserve so that you can move forward in your life with a sense of dignity and security. Call the Bellevue personal injury attorneys of Tamaki Law today at (425) 679-6421 or contact us online for a free consultation to determine your legal options.
What Is Sexual Assault?
Sexual assault is considered a serious crime in Washington State. It is classified under four felony assault crimes:
1st Degree Rape – The use of force involving a deadly weapon, kidnapping, or inflicting severe injury
2nd Degree Rape – Forced coercion or reliance on the assault victim's mental or physical incapacity
3rd Degree Rape – Also known as "date rape," this crime involves the lack of clear consent communicated by the victim's speech or conduct
Indecent Liberties – Sexual contact in situations where it is impossible for the victim to express consent, such as by use of force or reliance on the mental or physical incapacity or disability of the individual
Figures from the National Sexual Violence Resource Center suggest that one in five women and one in four men are the targets of some form of sexual abuse or assault during their lifetimes. However, the unfortunate fact is that many sexual assault cases are not charged by prosecutors.
It can be possible to resolve sexual assault cases without needing to go through a criminal trial. One way of doing so is by filing a civil claim or lawsuit.
Types of Civil Suits to File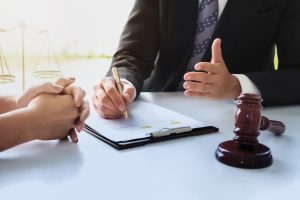 Depending on the types of losses you have suffered because of the sexual assault, you may be able to file a personal injury lawsuit for the following wrongful acts:
Assault – Battery is different from assault. Assault involves the apprehension of contact and does not require physical contact. You can claim assault if someone threatens or attempts to rape you.
Battery – Sexual battery includes groping and rape. It occurs when a person intentionally causes physical harm or makes physical contact that the target is likely to find provoking or offensive.
Intentional infliction of emotional distress – You have suffered emotional distress due to the purposeful extreme or outrageous conduct of the other individual.
Negligent security – Public or private property owners must take reasonable steps to maintain a safe environment for anyone who has a right to be on the property. If they have failed to do so, and a sexual assault occurs because of this negligence, the owner can be held accountable for the assault as well.
If you believe that you were involved in an incident in which any of the above factors occurred, the legal team at Tamaki Law might be able to help you recover compensation for the losses you have suffered.
What Kind of Losses Can I Recover in a Sexual Assault Claim?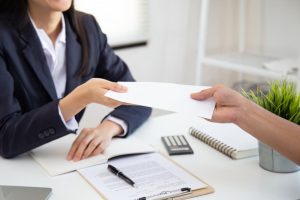 The kind of losses for which you can seek to recover compensation will be determined by how the assault affected you, as well as by the type of claim you are filing.
In cases involving assault and battery, you could pursue compensation for the following:
Economic losses – These losses are the costs and expenses resulting from your injuries. These typically include hospital bills, therapy, and costs associated with long-term care. This designation also covers losses you have incurred because of being unable to work following your injuries or distress.
Noneconomic losses – These are intangible losses for which there is no set price. Losses of this type include pain and suffering, mental anguish, and emotional distress. These losses are challenging to quantify, but an experienced lawyer can help you understand what you might be able to expect from this category of compensation.
Punitive damages – This is compensation you can seek as punishment for your assailant. Punitive damages can only be awarded by a judge or jury, so they are unlikely to be included in a settlement. However, if you can show that your assailant was dangerously reckless or had the intent to harm you, the court may make an award of this type.
Compensation involving cases of infliction of emotional distress will relate primarily to the pain and suffering you have endured. It will depend on proving that your assailant's behavior was extreme and outrageous. Because of the violent, intimate nature of the crime, sexual assault generally fits into this category.
How Long Do I Have to File a Claim?
In general, the statute of limitations for personal injury claims allows three years from the date of the injury or from the discovery of the injury that is caused by the assault. However, sexual assault claims can have complex statutes of limitations, especially when the discovery of the injury is ambiguous or when minors are involved. Speak to an experienced sexual assault attorney to find out if there are special factors that might determine the statutory filing period in your case.
Contact a Bellevue Sexual Assault Attorney
If you or a loved one has suffered sexual assault, speaking out about it can be a terrifying prospect. However, the sexual assault attorneys of Tamaki Law have the experience necessary to seek justice for our clients in a way that is supportive, compassionate, and confidential. If you are ready to speak to us, we are ready to listen and help. Call our office today at (425) 679-6421 or contact us online for a free consultation.
Related Posts: