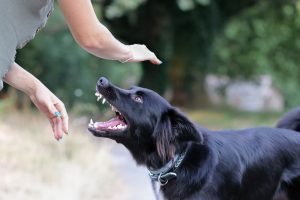 Not all four-legged companions are friendly. Despite their lovable reputation and sweet disposition, sometimes dogs can turn aggressive, hurting innocent people and children. The American Veterinary Medical Association estimates that at least 4.5 million Americans are bitten by dogs annually. One in five dog bite victims will need professional medical attention to treat the resulting wounds.
At Tamaki Law, our Bellevue team of dog bite attorneys knows you and your family may be suffering. Unfortunately, an overwhelming number of dog bites occur to the families and friends of the dog's owner. When you have a personal connection with the people involved, you may be reluctant to act and recover the compensation you deserve. Our compassionate team understands this unique dynamic and will work with you to recover the money you need for your injuries.
Dog attacks can be physically and psychologically damaging, especially for young children. If a dog has injured you or someone you love, reach out to the sensitive Bellevue personal injury attorneys of Tamaki Law for help. Request a free, no-obligation consultation today by calling our Bellevue office at (425) 679-6421.
Common Dog Bite Injuries
Dog bites can be incredibly damaging, regardless of breed. However, some animals can cause more damage than others. Many dog bites do not occur out of aggression. Instead, bites can happen when an animal is sick or injured. Pain and illness can cause an ordinarily good-natured pet to lash out and nip or bite people, even those the animal recognizes. Dogs may also bite when provoked, especially by small children who don't understand an animal's limits. Getting between an animal and its food or pulling a dog's tail can cause the animal to bite in retaliation.
Unfortunately, some animal attacks are the result of irresponsible dog owners. Dogs who are poorly trained or unsocialized can turn on family, friends, or even strangers. Animals with violent tendencies or from traumatized backgrounds can also be dangerous and cause life-threatening injuries. Some of the most common injuries associated with dog bites include:
Puncture wounds
Lacerations
Scrapes
Broken bones
Facial injuries
Soft tissue damage
Nerve damage
Internal bleeding
Physical injuries are not the only concern. Infection and disease can also set in when an injury is left untreated. Some statistics indicate between 15 and 20 percent of dog bite wounds eventually become infected. Medical issues related to dog bites can include:
Rabies
Tetanus
MRSA
Pasteurella
Capnocytophaga
If a dog bites you or someone you love, seek medical attention right immediately. Monitor your condition closely and watch for signs of infection, such as:
Redness or swelling at the site of the bite
Pus or drainage
A feeling of warmth near the wound
Tenderness
Fever
Night sweats
Fatigue
Shaking
In properly vaccinated animals, the risk of spreading infection is low. However, if you don't know the vaccination status of an animal, talk to your doctor. Rabies infections in the U.S. are uncommon, but if prophylactic measures are not administered and symptoms develop, rabies is 99 percent fatal.
Compensation for Dog Bite Injuries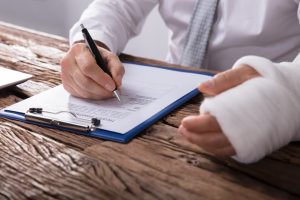 Sometimes families worry about collecting compensation after a dog bite. After all, many dog bites occur to the owner's family, friends, and neighbors. It can feel awkward filing a lawsuit against someone you know. Fortunately, you may be able to seek compensation for your injuries by filing a claim with the dog owner's homeowners' insurance company.
Data from the Insurance Information Institute reveals that liability claims related to dog bites cost U.S. homeowners insurers $882 million in 2021. A Bellevue dog bite attorney can walk you through the steps and help you file an insurance claim seeking the compensation you deserve for your medical expenses and financial losses.
In some situations, it may be necessary to file a personal injury lawsuit against a careless pet owner. Washington law stipulates that dog owners are responsible when their pet bites or attacks someone on public or private property. Washington is also a strict liability state, meaning the owner can be liable for a dog bite, even if they did not know their dog was dangerous or aggressive. Filing a personal injury lawsuit against the owner can help you recover money for your financial losses such as:
Medical expenses
Lost wages
Loss of earning capacity
Pain and suffering
The value of your personal injury case may depend on several factors. A skilled Bellevue attorney can evaluate your case and provide you with an accurate estimate of the value of your potential compensation.
What Happens to the Dog?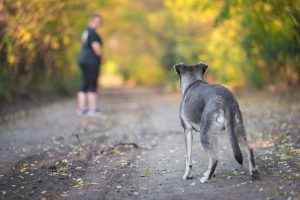 Often, people will ask what happens to the animal if they report a dog bite or seek compensation for their injuries. The answer depends on the situation. Strict liability laws mean the dog owner is responsible for their dog's action, even if they do not know their pet is dangerous. Most owners will pay for the victim's financial losses and may be required to pay fines.
There are cases where more severe measures need to be taken to protect the public from further attacks. Washington law defines a dangerous dog as an animal that bites, attacks, or chases people or other animals unprovoked. An animal that causes severe physical injuries like broken bones or disfiguring lacerations can also be deemed dangerous. Depending on the situation, a dog may be quarantined to its owner's home or required to wear a muzzle. In extreme cases, animal control officers may euthanize a dangerous dog.
Your case alone does not determine the life or death of someone's pet. Animal control officials carefully evaluate the biting incident, a dog's home life, previous incidents of dangerous behavior, and the dog's overall temperament before deciding on any course of action.
Discuss Your Case with a Skilled Bellevue Dog Bite Attorney
If you or someone close to you has been injured by a dog, discuss your concerns with an experienced dog bite attorney at Tamaki Law. Our legal team can help you review your options for recovering compensation to cover your medical expense.
Protect yourself and your family. Contact a Bellevue dog bite attorney today at (425) 679-6421 for a free, no-obligation legal consultation.
Related Posts: