If you lived on base at Camp Lejeune or Marine Corps Air Station (MCAS) New River for 30 days or more between August 1953 and December 1987, you might have been exposed to contaminated drinking water. The chemicals detected in the drinking water have been linked to a variety of health issues, including cancer.
Unfortunately, the Centers for Disease Control and Prevention (CDC) estimates that approximately one million military and civilian staff members may have had contact with contaminants in the drinking water. In addition, their families may have been exposed as well. The resulting health effects of such exposure can be devastating. You do not have to face this alone.
If you were exposed to the drinking water at Camp Lejeune, contact Tamaki Law today at (800) 801-9564 to speak with one of our compassionate attorneys about your case.
What Caused Water Contamination at Camp Lejeune?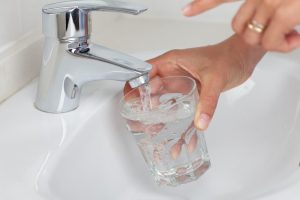 In 1982, the Marine Corps discovered that two of the eight water treatment plants on the base contained contaminated water. One treatment plant was affected by the waste disposal practices of a dry-cleaning firm located off-base. This resulted in the contamination of the water with a solvent called PCE (tetrachloroethylene, also called perchloroethylene), which is commonly used for dry cleaning fabrics.
The other treatment plant was affected by several sources, including industrial area spills, waste disposal sites, and leaks from underground storage tanks. These resulted in contamination of the water with:
TCE (trichloroethylene) — a volatile organic compound with industrial applications, such as cleaning components made of metal
Benzene — a chemical that is used as a solvent for resins, oils, and plastics, as well as being a major component of motor fuel
Vinyl chloride — a chemical that can occur as a result of other chemicals breaking down, including both TCE and PCE
The drinking water from this second treatment plant was contaminated with PCE as well. While other compounds were also discovered in the water from the two treatment plants, these four chemicals are considered the most dangerous.
Health Concerns Associated with Water Contamination at Camp Lejeune
The four chemicals that contaminated the drinking water have been linked to many health issues. These include the following 15 conditions recognized by the CDC:
Bladder cancer
Breast cancer
Esophageal cancer
Female infertility
Hepatic steatosis
Kidney cancer
Leukemia
Lung cancer
Miscarriage
Multiple myeloma
Myelodysplastic syndromes
Neurobehavioral effects
Non-Hodgkin's lymphoma
Renal toxicity
Scleroderma
The severity of such conditions depends on several factors, including the length of exposure and the age at the time of exposure. If you have been diagnosed with any of these after living on base at Camp Lejeune during the exposure period, you may be entitled to compensation for the medical costs you have incurred.
Am I Eligible to File a Claim Under the PACT Act?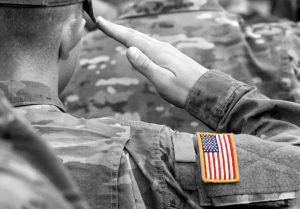 The PACT Act of 2022 has provided those who were injured by the contaminated water at Camp Lejeune a new opportunity to pursue compensation. If you were one of those people, you must satisfy several conditions to file a claim or lawsuit for your injuries. You must provide evidence that you:
Served at Camp Lejeune or MCAS New River for at least 30 cumulative days between August 1953 and December 1987
Were diagnosed with one or more of the presumptive conditions
Paid healthcare costs for treatment of your diagnosed condition
In addition, you must not have been dishonorably discharged when you left the military. Covered military personnel include veterans, reservists, and guardsmen.
Family members, such as spouses or dependents, may be eligible to file claims as well. In order to be eligible, family members must satisfy the same three requirements listed above and provide documentation of their relationship to the veteran. This may include proof in the form of a marriage license, birth certificate, or adoption papers.
Pursuing Compensation
You have two main options when it comes to pursuing compensation as a victim of contaminated water at Camp Lejeune. You may qualify for Veterans Affairs (VA) disability benefits. These benefits could include health care and, if you're eligible, a monthly tax-free payment as disability compensation. The amount of a monthly payment is determined on a case-by-case basis and depends on factors such as your disability rating.
You also have the option to file a lawsuit. You may file a lawsuit even though you have been awarded VA benefits for a Camp Lejeune-related health condition. An experienced Camp Lejeune lawsuit attorney can evaluate your case and help you make the best decision for your future.
Do I Need an Attorney?
You owe it to yourself to understand your options before you decide how to proceed. As a victim of the contaminated drinking water at Camp Lejeune, you have the option to file a claim with the VA on your own. However, this process can be complex, with specific requirements to satisfy. Your claim may be denied for reasons like a lack of documentation.
An experienced attorney can help you understand how you can obtain the maximum amount of compensation for your injuries and losses. Each case is unique and depends on a variety of factors, including the severity of your injuries. If you choose to file a lawsuit, your attorney can handle your case for you. There will be a significant amount of evidence and documentation to collect and analyze. Your attorney will use these to build a strong case for you.
Most cases are settled outside the courtroom before they ever go to trial. However, this does not always occur. When you choose Tamaki Law to represent you, we will handle all negotiations in your case. In the event that we are unable to negotiate a satisfactory settlement, we will be prepared to fight for you in court.
Contact Tamaki Law Today
If you developed an illness from being exposed to contaminated drinking water while living at Camp Lejeune, you need to speak with an experienced attorney as soon as possible. You should not have to bear the financial costs for health conditions that were not your fault.
Call (800) 801-9564 now to discuss your situation with a Camp Lejeune lawsuit attorney from Tamaki Law. We know how to get results for Washington state residents. Contact us today for a free consultation.